Wildly Refined
The Spanish term, bozal, translates to "wild" or "untamed." We chose this name for our Mezcal in reference to the wild species of Mexican agave grown in hard-to-reach, uncultivated lands of Oaxaca, Guerrero and Durango. As well as for the untamed traditions used by our family-operated distilleries, or mezcaleros, to distill small batches in those same locations.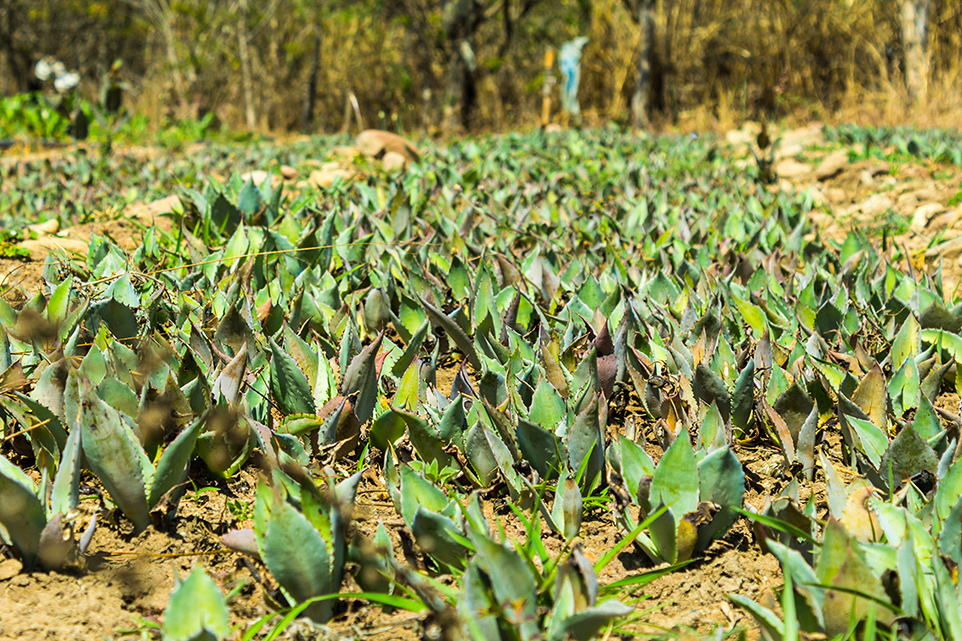 Our Heart
SUSTAINABLE PRACTICES: For every one maguey harvested to produce Bozal Mezcal, two are planted in a mountainside wild nursery to be transported back into the wild after one to two years.
 GIVING BACK: A portion of production fees paid by 3 Badge Beverage Corp. are given back to small villages to support various community efforts.